Tags
Virtual exhibition: Subscribed: The Manuscript in Britain, 1500-1800
While the Beinecke Library like so many others is currently closed, it is possible to view online some of their exhibition, "Subscribed: The Manuscript in Britain, 1500-1800".
There is a beautifully detailed exhibition brochure and a series of videos on different aspects of the materials on display.
You can download the Brochure for Subscribed at the Beinecke Library.  It describes the exhibition thus:
Subscribed explores the agencies of the pen in three simultaneous exhibitions on manuscript culture and power in early modern Britain. The exhibitions together reflect a critical tradition of engagement with the manuscript in early modern British culture, in which writers and readers understood precisely the inflections of power inherent in the usages of pen, paper, and ink. This understanding extends to the present: the curators of Subscribed write with an understanding of the manuscript's centrality to our framing of the British past or an English literary canon.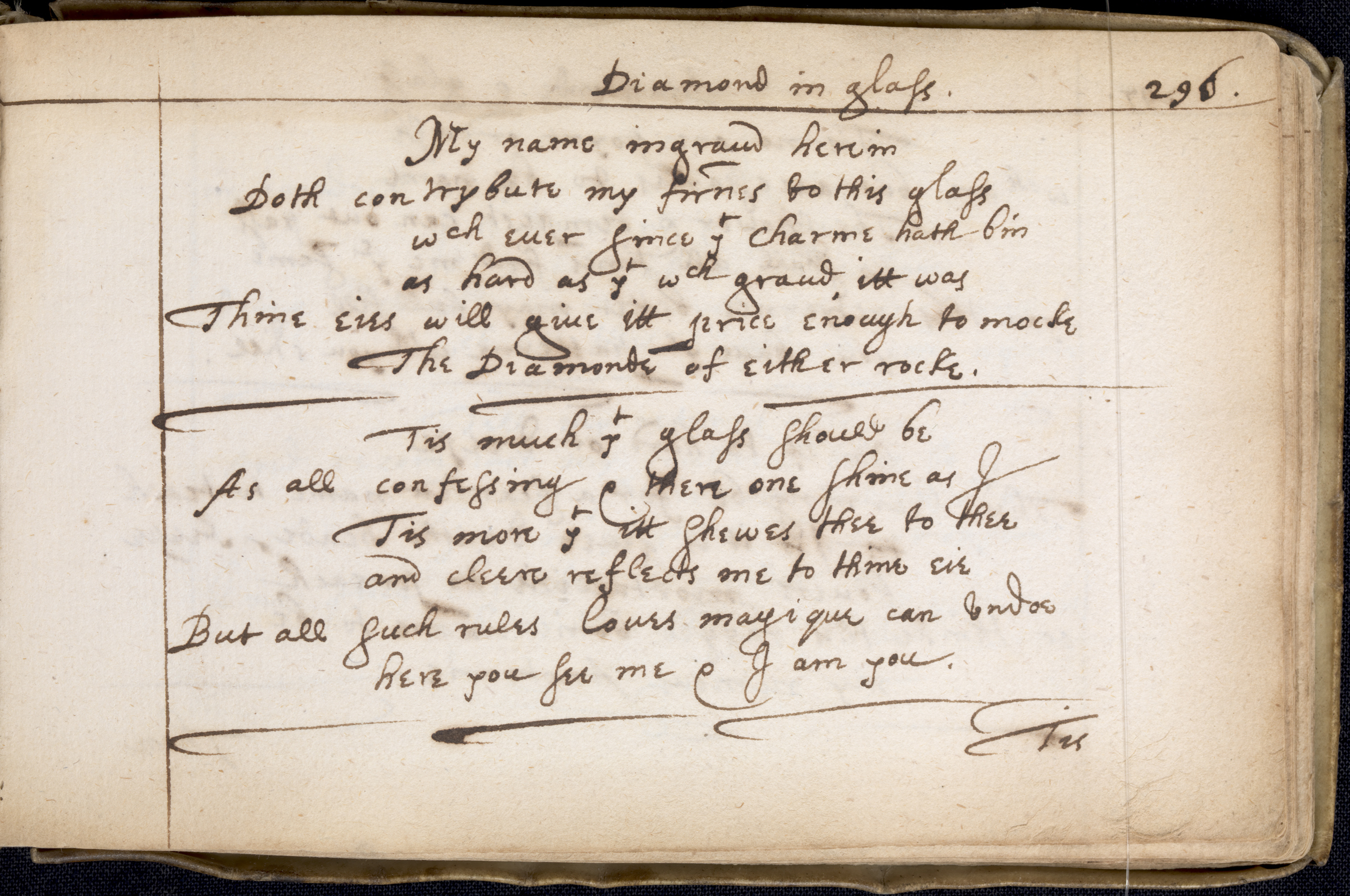 The exhibition looks closely at the hand-written text in early modern Britain, and asks what it has to tell us about power, wit, and the questions we should ask of the manuscript past.
Subscribed: The Manuscript in Britain, 1500-1800 consists of three individual exhibits:
Paper-businesses: Manuscript and Power in Early Modern England by Kathryn James, curator of Early Modern Books and Manuscripts and the Osborn Collection
Pastime With Good Company: Writing and Leisure in Early Modern England by Eve Houghton, graduate student in the Department of English, Yale University
The Critics' Gallery: The Manuscript as Critical Object by Ray Clemens, Johanna Drucker, Diane Ducharme, Anastasia Eccles, Marta Figlerowicz, Susan Howe, Kathryn James, David Scott Kastan, Nancy Kuhl, Larry Manley, Lucy Mulroney, Cathy Nicholson, John Durham Peters, Sara Powell, Joe Roach, Peter Stallybrass, Emily Thornbury, Michael Warner